Kit bargains and seasonal items
Fri 31 Aug 2018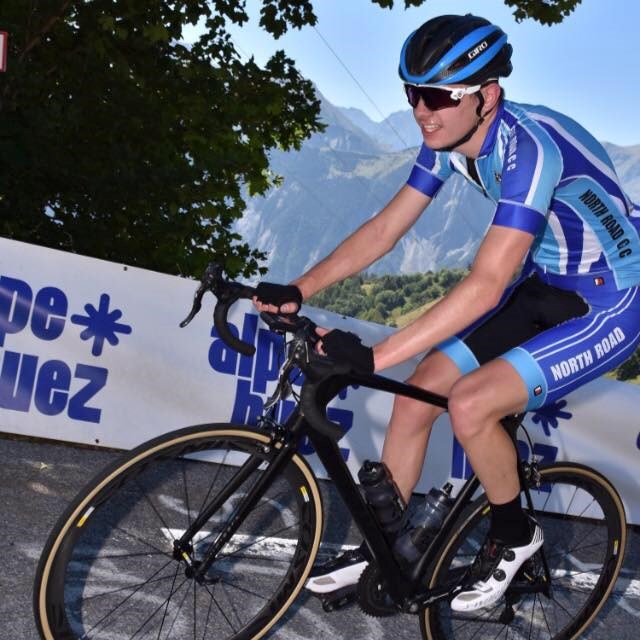 Get your kit on!
Giordana FRC race-fit short-sleeve jerseys and bib-shorts available at much reduced prices (stock as at 13 September in brackets):
Jerseys £45 (normally £80) Small (1), Medium (3) , XL (2)
Bib-shorts £50 (normally £82) Medium (6), Large (2)
The FRC kit is lightweight and aerodynamic and is designed for racing and Summer riding. Here is a picture of Hugo Evans modelling the kit whilst climbing Alpe d'Huez! The sizing is the same as our standard kit. The design is current and unchanged. We are able to offer these prices because an order placed last year was stolen, replaced and then recovered by the police.
Ladies' standard short sleeve jerseys. £25 (was £40) available at Senova Cycles and from Chris G.
Medium, Large, XL, XXL
NRCC lycra Skinsuits. £50. (normally £80).
Short sleeve Medium (2), XXL (2). Long sleeve Medium (1), Large (1), XXL (1)
Winter thermal jackets last few £30 (was £80)
XXL (1), 3XL (2)
Long sleeve jerseys £30 (was £50)
3XL (2)
Perfect for Autumn – Tenax Pro thermal long sleeve jerseys. Giordana describe these jerseys as providing good aerodynamics without flapping or bunching. thanks to the use of multiple fabrics and Spandex. Price £66. 
Medium (1), Large (2), XL (3), XXL (2)
Please contact Chris Glithero at glithero@ntlworld.com on 01992 307576 (leave a message) or 07941649723