North Road C C Hill Climb (New Road, Digswell) – 2019
Sun 13 Oct 2019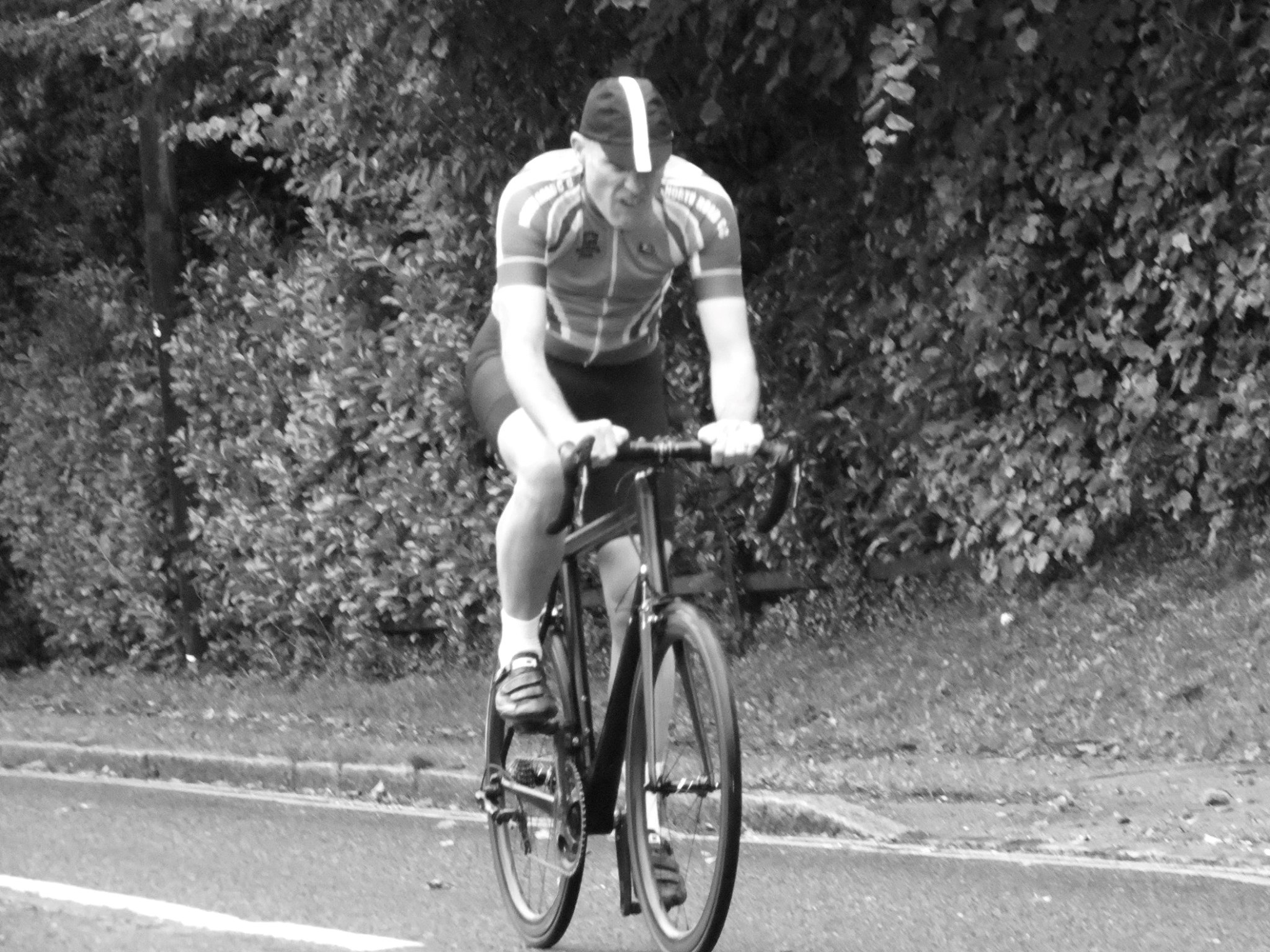 Dodds tickled to triumph at the eleventh attempt
11 souls decided they were brave enough to pit themselves against the fearsome ramp that is New Road in Digswell competing for the honour of becoming the 2019 champion.  Fortunately the rain mostly held off until we all safely ensconced in Gill and Bill Bonfield's house tucking into well deserved tea and cake.  Glyn Dodds was fastest to the top with a time of 2:52.  Runner-up was Pete Nunn in 3:06.  They were joined on the podium by Eric Paillet who clocked 3:10.  Full results as follows:
1.    Glyn Dodds            2:52
2.    Pete Nunn               3:06
3.    Eric Paillet                3.10
4.    Chris Dixon            3:22
5.    John Carroll            3:56
6.    Nikki Chandler        4:02
7.    Chris Glithero        4:06
Other Non North Road starters:
Gareth Day                    3:01
Paul Stewart                    3:19
Will Bristow                    3:25
Tony Bradford                3:06
Big thanks for Gill and Bill for the hospitality, to helpers at the start Ian Coles and David Thomas, and to the hardy band of supporters on the course.
Nick Harris
Timekeeper and cub reporter