North Road Club Hardriders 2017
Sun 01 Oct 2017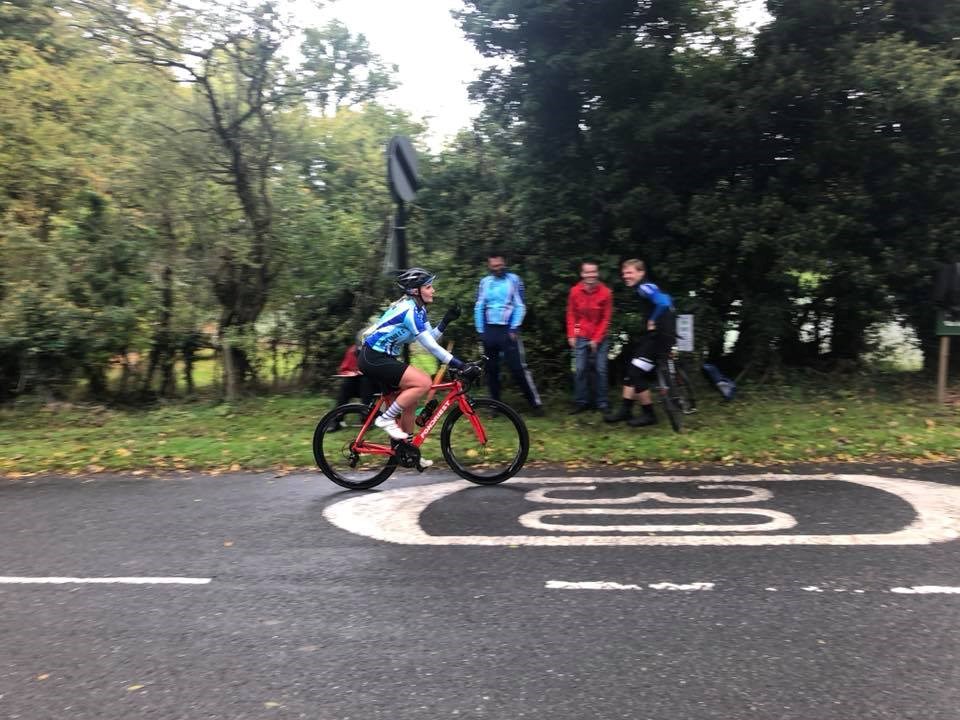 Wet, dismal and dark but the Hardriders ride on
The first day of the new month dawned wet, dismal and dark and en route to the start I considered the wisdom of having an event in the lanes near Brickendon due trees covering parts of the course. However the rain ceased and the light levels improved although the sun remained behind the clouds.
Eight hardy members signed on for the double circuit of the evening '10' course. The course requires no explanation for the riders whereas a club event on the traditional Hardriders course could easily have riders losing the way due to lack of marshals. The Hill climb and this event mark the end of the season for our promotions, overlooking the Christmas '10' in early December.
There were five male members and three female members so the result can be split into two events. Ivana and Dan were fastest in their respective fields but Ivana proved to be the most consistent rider as only three seconds separated her lap times. Nigel Cameron and Graham Thompson fulfilled the official duties. There was a good turn out of members to chat and renew rivalries. For next year we urgently need a member to organise the refreshments rota and volunteers to serve the biscuits, cakes, teas and coffees.

Position Rider Ist Lap 2nd Lap Total Time
Females
1 Ivana Propokova 28.37 28.40 57.17
2 Nikki Chandler 30.52 31.24 62.16
3 Andrea Davies 32.20 33.03 65.23
Males
1 Dan Ryan 22.50 23.21 46.11
2 Michael Atkinson 23.56 24.08 48.04
3 Peter Lee 25.45 26.42 52.27
4 James Cross 27.29 28.24 55.53
5 Anthony Taylor 28.56 29.43 58.39
Graham Thompson