North Road C C - Evening '10' - 7th May 2019 - Result and report
Wed 08 May 2019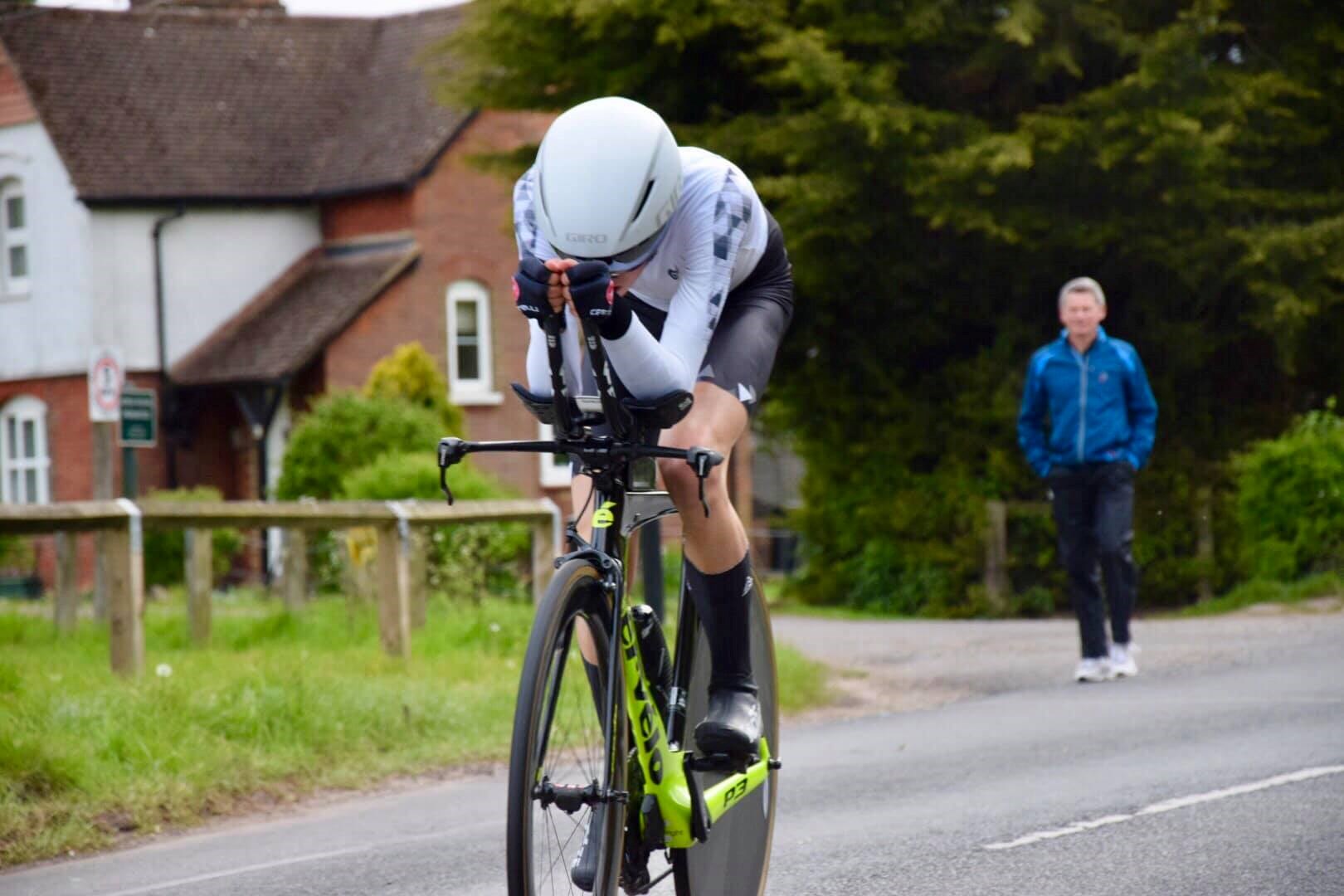 Nick shows us how it's done, and Graham tells us how it should be
Pos. Rider Time
1 Nick Candy 20.22
2 Tim Brown 22.49
3 Michael Atkinson 23.48
4 Tony May 23.51
5 Glyn Dodds 24.55
6 Eric Paillet 25.01
7 Nuala Robinson 25.47
8 John Saysell 26.05
9 Chris Dixon 26.19
10 Andrew Hadfield 26.29
11= Dale Sellers 26.59
11= John Watkins 26.59
13 Chris Glithero 28.29
14 Nikki Chandler 30.18
15 Abi Coles 31.04
16 Paul Groves 36.47
- Kevin Hillcoat DNF - snapped chain
Guests
1 Karl Willis Hertford RRC 21.30
2 Christopher Wedge Whitewebbs CC 23.33
3 Mark Allen CC London 26.05
4 Paul huckstep Hoddesdon Tri Club 26.14
5 Simon Best Full Gas RC 26.30
6 Anthony Collier Hoddesdon Tri Club 27.11
7 James McAleese Come & Try It 28.19
8 Catherine McAleese Come & Try It 31.49
2up Brian Quinn Welwyn Wheelers
and Martin Quinn North0 Road CC 28.37
Scene from the Grass Verge
The evening 10 series had a flying start with 27 riders. Nick Candy racing round the circuit in 20.22 to collect maximum points and Nuala Robinson in 25.47 to lead the ladies home. Gwyn Watkins and Graham Thompson were kept busy at the start and finish recording starters and finishers, backed up by Nikki, Graham Potter's wife Debbie for refreshments and Paul collecting the numbers after the finish. Peter Nunn was in charge of the signs around the course.
A successful start with some familiar riders on the come back trail is a good sign for the weeks ahead.
Now a plea for good manners and road sense. All riders apart from one are above the legal age to drive vehicles so please remember the fact that you are riding in a time trial does not give you licence to misbehave. Keep the road clear at the hall HQ, no warming up on the course and certainly no u-turns at the start and finish. You may be trying your utmost to ride as fast as you can but bear in mind that other road users may not always appreciate the speed of some cyclists. Time trialling on the Queen's highways does not exempt you from courtesy, good manners and common sense.
The rights of cyclists have been hard fought for, so do not jeopardise those rights.
Graham Thompson
Photo: Will Tyrer