Eastern CX League 16 - Trinity Park Ipswich
Mon 02 Jan 2017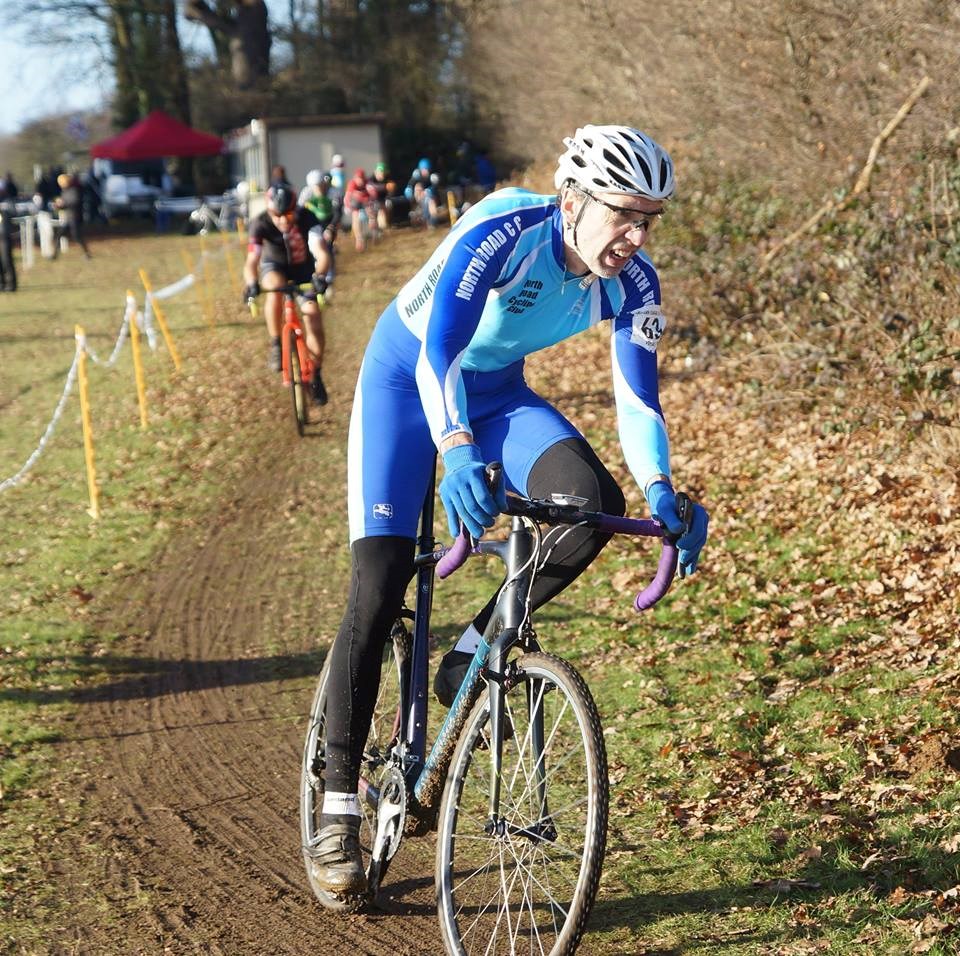 An icy blast saw the mercury dropping to around freezing on what was a spectacularly clear and sunny day for the penultimate round of the Eastern CX League.
A course that has held National Trophy events lent itself to a bigger field than is usually permitted with a hundred riders allowed to enter rather than the usual eighty.   This also meant the race was categorised as a BCF A category event meaning ranking points extended down to twentieth place.  
Two North Road riders, John McDowall and Dave Kiely, fin the Vets +50 race.  John was coming back from an end of year cold but initially rode strongly whilst not being entirely comfortable over one of the more tricky bomb holes.   A couple of places lost in the last half lap was slightly disappointing as our man faded again at the end of the race.  Dave was back in action and getting his new years riding off to the best possible start - CX style!
John came home in 16th place, Dave in 76th.  The winner was Dave McMullen of Cotswold Veldrjden who completed seven laps in 42.45 with John and Dave at +3.13 and +1 lap and 6.31 respectively (85 starters with one DNF)
Bryan Holland was our representative in the Vets 40-49 race.
Another battling ride from Bryan,mixing it with his regular opponents in the mid teens of the field.
Places where swapped and battled over
between this select group over the course of the race.
ryan came home in 20th at +4.25 down on the winner, Mike Simpson of Beeline Bicycles RT, who won with seven laps in forty minutes dead.  Sixty-five riders with one DNF.